As we go through this sermon series titled "Messy - Loving others isn't easy", we will be hearing from Missions that we support around the globe and why they have chosen to bring the gospel to people far and wide.
We are inviting all ladies to join us for an evening of food and fellowship on Friday, May 20 from 6-8:30pm. We will also be learning who we really are in Christ. Be sure to invite your friends!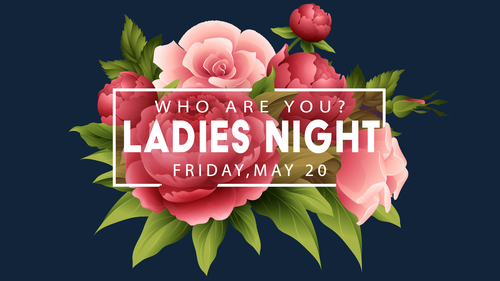 The HOPE Ministry will be making a visit on Sunday, May 22 after second service. Small cans of meat and water flavor packets are needed for the personal supply collections. Our greatest need is YOU on the bus to share in this ministry. Any donations can be placed under the coat rack at the Church. Please contact Scott Howard with the provided email or phone number with any questions or to participate on our next visit.
Join the Men's Ministry for some good food and fellowship every Saturday! We will be having breakfast at Golden Corral and all men are invited to attend! The buffet is $11, but free if you just want to join in the fellowship! Our next meeting will be Saturday, May 21 at 8:00am.
We will be hosting a "Silent Dinner" on Saturday, June 11 at 5:00pm and will be having Spaghetti, Garlic Bread, and Salad. This event is for Deaf and Hearing people, so be sure to invite your friends. There will also be games and Bible Jeopardy following the dinner. If you have any questions, feel free to contact Bobby Ringle or the Church Office. Please remember to register so we can have a head count of who will be attending!
We currently have two bible studies that are meeting at Buckeye Christian Church. One meets on Sundays at 8:00am and is led by Jerry Casto. The other meets on Tuesdays at 10:30am and is led by Don Lowry. If you would like to learn more or join one of these Bible Studies, please contact the office.
We will be starting up small groups this month and we would love for you to signup for one! There are a variety of dates and times to help fit into your schedule. So be sure to click the link below to join a group today!